Sattelite Radio Showers Down Entertainment that's Out Of This World!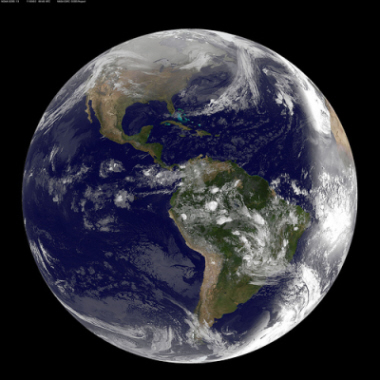 Image courtesy of NASA-Goddard
Before sattelite radio, the first Earth-orbiting artificial satellite was launched into low Earth orbit on October 4th, 1957 by the Soviet Union. This achievement ignited a space race between the Soviet Union and United States soon afterward. The launch of Sputnik ushered in a new era of military, political and scientific technological innovations like planet Earth has never seen before!
The world's first communications sattelite radio was launched on December 18, 1958 by the name of Project SCORE (Signal Communications Orbit Relay Equipment).
SCORE captured the world's imagination by broadcasting a Christmas message by short wave to planet Earth. US President Dwight D. Eisenhower delivered the first voice-based broadcast to planet Earth, using an on-board tape recorder to spread a message of goodwill to the Earth listening below.
Today, digital radio signals are relayed to many orbiting satellites, which distribute many of the television and radio programs that take a part in out daily lives.
Satellite Programs for Those On The Go...
Commercial sattelite radio providers like SiriusXM and Worldspace, provide Customers the freedom to roam the American continent and receive their favorite radio programs on the go. These content providers, distribute programing on a subscription basis to listeners and provide a huge variety of commercial-free music, news, weather and sports programing.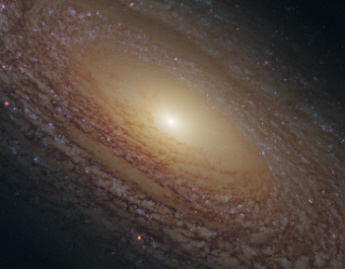 Image courtesy of NASA-Goddard
Portable satellite radios let you listen to music on the go! The players are similar to mp3 players and use an antenna to get the signal, but however are limited to line-of-sight reception. If you block the signal by going under a bridge or under a tree, you will loose the signal. Keep these facts in mind if your are thinking of getting this service.
Portable sattelite radio receivers are available for cars and offer accessories for home listening as well. Content can be streamed online using a computer with a broadband internet connection. Satellite radio is very popular with long-haul truck drivers because if offers the same programing everywhere in the US. SiriusXM is only available in the lower 48 states, Canada and the upper third of Mexico. The signal does not reach the state of Alaska.
Sirius and Xm both offer portable satellite receivers. XM offers several mp3 size receivers, the XM2go, the Pioneer AirWare, Delphi MyFi and Giant International's Tao. Sirius offers several portable Satellite receivers also, the Sirius Stiletto 100, the Sirius S50 and Here2Anywhere. Two receivers offer the ability to record live programing, the Samsung Helix for XM and the The Pioneer Inno.
Take it on the Road!
Several car manufacturers offer Sirius sattelite radio and XM with the purchase of a new car.
Sirius
BMW
MINI
Rolls-Royce
Chrysler
Dodge
Mercedes-Benz
Jeep
Ford
Lincoln
Mercury

Image courtesy of Pascal

Volvo
Land Rover
Jaguar
Mazda
Hyundai
Kia
Mitsubishi
Toyota
Lexus
Scion
VW
Audi
Bentley
XM
GM
Cadillac
Chevrolet
Buick
Pontiac
GMC
Saab
Honda
Acura
Hyundai
Kia
Nissan
Infiniti
Porsche
Toyota
Lexus
Scion
Suzuki
Taking Care of Businesses!
Satellite radio providers, broadcast content to many businesses like hotels, department stores and restaurants. Satellite technology offers a cost effective and rich variety of commercial-free entertainment options for all types of US and Canadian businesses.
Satellite Technology, a look under the hood!
Sattelite radio uses the 2.3 GHz S band in North America, and shares the 1.4 GHz L band with local Digital Audio Broadcasting (DAB) stations elsewhere else. DAB technology broadcasts a robust signal that a regular radio can tune to. Two or three satellites in high orbit, can deliver a signal blanketing an entire continent. Local satellite repeaters provide signals in the event of a blocked signal, and allows an uninterrupted broadcast of programing.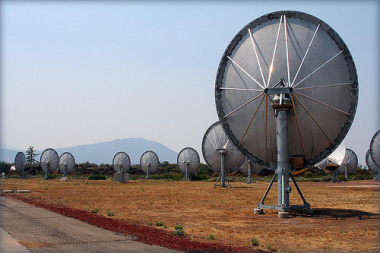 Image courtesy of Kathleen Franklin
Satellite receivers use an Electronic Serial Number (ESN) code to determine the programing subscribed to, and blocks unauthorized content. Program data (PAD or metadata), transmits program information such as the artist name, song title and radio station name.
Because of licensing restrictions, only a certain amount of bandwidth is available for programing. While many programs offer near CD quality, others use a lower quality signal which is suitable for talk-radio shows like Coast to Coast AM or Rush Limbaugh.
XM uses two fixed-location geostationary satellites to broadcast it's signal to Earth. Sirius uses three geostationary satellites in high elliptical orbits to broadcast it's signal to North and South America.
Canada
XM satellite radio was launched in Canada on November 29, 2005 with 85 channels and Sirius followed later with 100 channels on December 1, 2005.
Satellite makes itself at Home...
In 2008, SiriusXM had a subscriber base of over 18.5 million Customers. Some of XM's channels have commercials, while Sirius has commercial-free channels.
Component style satellite receivers are available for your home, the XM reference tuner and I-Sonic table top model. Sirius offers several portable Satellite relievers, the Sirius Stiletto 100, the Sirius S50 and Here2Anywhere. Two receivers offer the ability to record live programing, the Samsung Helix for XM and the The Pioneer Inno.
My Conclusion...
Satellite audio has certainly come a long way since the 50's. It's available for both home and mobile listeners. If you are content with terrestrial AM and FM programing, save your money and enjoy the free content. On the other hand, if you travel by car interstate, it's a great comfort to have your favorite programs at your fingertips to alleviate boredom and keep you awake!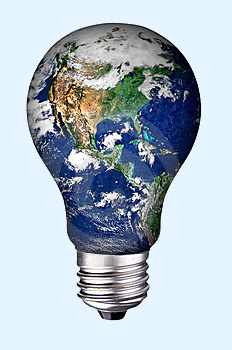 If you're a Directv or Dish Network Customer, you have satellite radio provided as part of the service. From my personal experience, it's really convenient to tune to a channel which provides exactly what you want while entertaining or relaxing.
SiriusXM provides a plethora of original entertainment solutions that you can't get anywhere else! If this is something you enjoy, then get SiriusXM and get the content you desire.
Happy Listening!
Done reading "Sattelite Radio"? check out my "Listen To Music" article!
Custom Search