Netflix
Netflix is a subscription based movie and TV service that either mails out DVD and Blu-Ray discs to your home or allows you to stream content to your computer, a game platform like a PlayStation 3 or stand-alone internet access devices like the Roku box. Netflix has over 14 million Customers in the United States.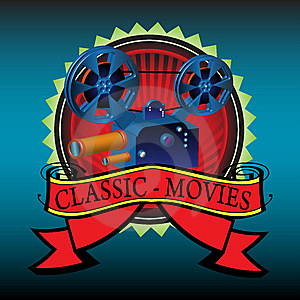 Watch Your Favorite TV Series or Hit Movies Instantly On Your Computer or Internet Connected TV. Watch Instantly allows you to watch your favorite TV series or movies on your home computer or internet connected TV. You can choose from a library of over 17,000 titles and watch as many as you wish with no restrictions.
Watch hit movies and TV series from major studios including NBC Universal, MGM, 20th Century Fox, CBS/Paramount, ABC-Disney, Warner Brothers, Lions Gate Entertainment and New Line Cinema. I have found every New Movie I wanted with this service!
Get DVD's and Blu-Ray Entertainment Sent Right To Your Mailbox!
For a flat monthly fee, you can rent from a huge selection of DVD and Blu-ray titles. With more then 100 shipping warehouses in the US, it takes about one to two days to receive your title in the mail.
Choose from either a standard definition DVD or, for an additional fee, add Blu-ray movies. I don't know of any local video stores that even rent Blu-Ray Moves! I have found for example, that if I return my DVD's on Monday, I will get the next items in my queue on Wednesday.
Watch Shows and Movies Instantly!
There Are Many Hardware Manufacturers that make machines with the Netflix Watch Instantly Streaming feature. Before buying any device, make sure it supports Netflix Watch Instantly streaming!
Apple iPad
Apple iPhone
Apple iPod Touch
Apple TV
Boxee Box set-top box
Insignia Blu-ray Disc players and Home Theater systems
LG Electronics Blu-Ray Disc players, HDTVs and Home Theater systems
Logitech Revue Google TV Buddy Box
Microsoft Xbox 360
Nintendo Wii
Panasonic Blu-Ray Disc players and Home Theater systems
Philips Blu-Ray Players and HDTVs
Popbox set-top box
Roku set-top box
Samsung Blu-Ray players and Home Theater systems
Seagate FreeAgent Theater and HD Media Players
Sony Blu-Ray players and HDTVs
Google TV
PlayStation 3
Tivo DVRs (HD, HD XL, Series3â"¢, Premiere and Premiere XL boxes)
Viewsonic
Vizio Blu-Ray Players and TVs
Western Digital WD Live Plus Media Player
Windows Phone 7
Operating Systems Supported
Use Watch Instantly to stream movies and TV series to your Microsoft Windows or Mac OS X home computer.
Supported Video Game Consoles
Stream movies and TV shows directly from your Instant Queue, directly to you favorite game console, like a PlayStation 3, Xbox 360 or Nintendo Wii!
Microsoft Xbox 360
Nintendo Wii
PlayStation 3
Streaming Media Players
Don't have a Playstation 3, Internet Connected HDTV or a Connected DVD player? Use a Streaming Media Player!
Apple TV
Google TV
Logitech Revue with Google TV
Roku Streaming Player
Sony Dash Personal Internet Viewer
Sony Network Media Player
WD TV Live Plus HD Media Player
Blu-Ray Players

You can also use one of the following Internet Connected Blu-Ray players to stream content to your TV. Before buying any HD Blu-Ray player, make sure it supports Watch Instantly streaming!
Insignia Connected Blu-Ray Player
LG Network Blu-Ray Players
Panasonic Networking Blu-Ray Player
PlayStation 3 (has a Blu-Ray Player built in)
Philips Netflix Ready Blu-Ray Player
Pioneer Internet Connected Blu-Ray Players
Samsung Network Connected Blu-Ray Players
Sony Network Blu-Ray Players
Toshiba Network Connected Blu-Ray Players
Yamaha Network Connected Blu-Ray Players
VIZIO Blu-Ray Players with Wireless Internet Apps
Internet Connected HDTVs
Many new Internet connected HDTVs allow streaming from the Internet right to your TV. Before buying any HDTV, make sure it supports Netflix Watch Instantly streaming!
LG HDTVs with NetCast Broadband
Panasonic Viera HDTVs with Viera Cast
Samsung LED HDTV
Sanyo LED HDTV
Sony BRAVIA LCD HDTVs with the BRAVIA Internet Video Platform
VIZIO XVT Series HDTVs with VIZIO Internet Apps
Supported DVRs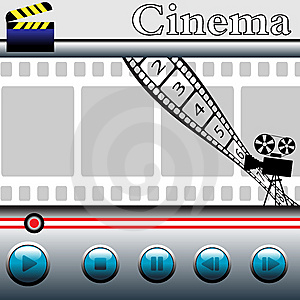 The Tivo DVR Player allows you Netflix Instant streaming, Amazon On Demand, Blockbuster On Demand, watch YouTube content and to automatically record Over-The-Air TV shows.
Tivo Digital Video Recorder
Home Theater Systems
Use your Home Theater System to stream Watch Instantly programs to your TV. Before buying any Home Theater system, make sure it supports Watch Instantly streaming!
Insignia 5.1-Ch. Home Theater System with Blu-Ray Disc Player
LG Network Blu-Ray Home Theater Systems
Panasonic Blu-Ray Home Theater In A Box
Mobile Hand held Devices
Watch your favorite movies using your Smart Phone!
Apple iPhone
Apple iPod Touch
Windows Phone 7 by Microsoft
My Conclusion...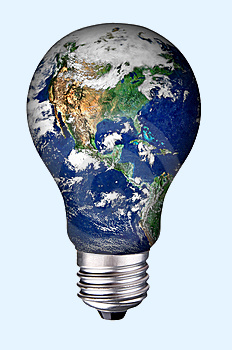 I have been a Netflix Customer for many years and am extremely happy with them! I tend to stream the content to my Playstation 3 or computer, and get the Blu-ray movies by mail because I love the Blu-Ray picture quality. The service is very easy to use and offers more movies and TV shows then any other service I have ever used.
I highly suggest this GREAT service to everyone!
If you finished reading about "Netflix", see if "Internet TV" is better!
Custom Search