Direct TV Customer Service: Get contact information, Phone numbers, The website address and Email address for fast Help!
Photo courtesy of Renato Ganoza
Direct TV Customer Service offers support to Residential and Business Customers. You can get help ordering a Pay Per View, changing your programing, Pay Per View problems, paying your bill, technical issues or buying and setting up new receivers.
You can get help by:
Phone
1-800-531-5000
The Directv website
The Website
Email
directvcustomercare@directv.com
Types of Customer Service Provided
Residential
Help for a home account
Business
Help for your Business Account
Residential Customer Service
1-800-531-5000
General support is available 8 am - 1 am EST, 7 days a week
Technical support is available 24 hours a day, 7 days a week
1-800-779-4388 (compatible TTY equipment required)
Hearing-Impaired Customers (TTY)
Direct TV Customer Service for Business Customers
Bar and restaurant, private office and other Business Customers
1-888-200-4388
Hotel, dorm and hospital customers
1-888-388-2505
A list of other Direct TV Customer Service Providers
Other Direct TV Customer Service Providers...
Channel Master Customer Service
919-989-2306 /919-934-9711
DirecTV NEW Residential Service
800-DIRECTV (800-347-3288)
DirecTV EXISTING Residential Service
800-531-5000
DirecTV NEW Commercial Service
888-388-4249
DirecTV EXISTING Commercial Service
888-200-4388
Hughes DirecTV Customer Care Center
800-347-3288
Pegasus/DirecTV NEW Residential Service
866-237-0700
Pegasus/DirecTV EXISTING Residential Service
800-883-4992
Smile and be Nice to the other person on the phone!
Image courtesy of Alan Cleaver
I worked in Customer Service for many, many years. I have had some good experiences, but some bad too. Some people told me that I should be paid much more money and get a raise. Others called me every fowl and nasty name they could think of. This can cause emotional and health problems for the Customer Service person trying to help you!
Please be courteous and nice to the person on the other side of the phone! Most, are just trying to make a living. I have had friends in calls centers have strokes while on the phone in the middle of speaking with Customers. I know of one lady who still gets at least one PST (Post Traumatic Stress) nightmare a week, even after five years of leaving a Call Center environment. She used to get one every single night! These people are just trying to make an honest living the best way they can.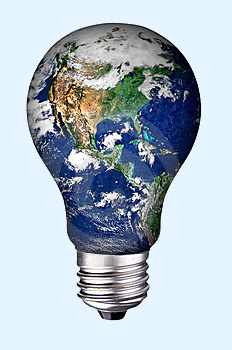 If you get someone who is being a "Jerk" to you, ask for their employee number nicely, then ask for a Supervisor any way you please! You don't have to put up with discourteous service from anyone like this.
My experience is, if you are nice to the other person, they are generally nice to you in return.
If You Finished "Direct TV Customer Service", Check Out My Home Page!
Custom Search