Direct TV Rebate: Get the Facts, Save Frustration and Money!
Click here to go to the Rebate page.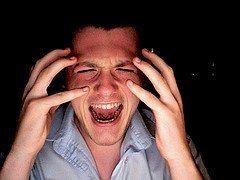 Image courtesy of Martin Kingsley
The Direct TV Rebate can save you money by taking advantage of it, but there are a few things you need to know so you don't get surprised with a higher than expected first bill!
It's important that you redeem your rebate before installation so your credit starts on your first bill. If you wait to submit your rebate after the installer leaves, you may have to wait six to eight weeks before your rebate shows up on your bill. Rebates submitted after 90 days are void.
Get your best deal by submitting your rebate online and get an additional $5.00 off per month. You can redeem your rebate by going to directv.com/rebates (use the link above).
Bookmark this page for future reference!
Setup Your rebate in 3 Easy Steps
View: Click on the "VIEW MY REBATES" button
Register: Set up your account with a valid email address and password or log on to your account
Submit: Submit Rebate
If you finished reading about the "Direct TV Rebate", visit my "Home Page"

Custom Search