LCD Televisions: Your Best HDTV Choice!
Image courtesy of LGEPR
LCD Televisions, also known as Liquid-crystal display televisions (LCD TV) use LCD technology to produce an image. Compared to the old Cathode Ray Tube (CRT) TVs, they are much lighter, thinner and can be hung on a wall easily.
How LCD TV's work and what you need to know!
A picture is made by filtering a white light through a microscopic shutter system, using cold-cathode fluorescent lamps (CCFLs) or small LED's (Light Emitting Diodes) at the back of a flat screen. Millions of small LCD shutters, open and close, letting a measured amount of light through a grid. The shutters are paired with a red, green or blue (RGB) filters called sub-pixels. The sub-pixels are extremely small, but when grouped together, produce a small spot of light, referred to as a pixel. Millions and millions of colored pixels grouped together, collectively produce a color image on your TV screen.
Purchased an LCD TV Before? Click here to share your tips, knowledge and funny buying stories with other readers!
LCD Display Types. There's more then one?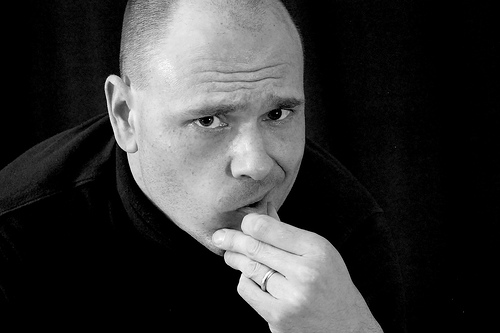 Image courtesy of Steve Snodgrass
There are two basic types of LCD Televisions. In-Plane Switching displays (IPS and S-IPS) offer wider viewing angles and reproduce more vivid colors. Vertical Alignment displays (VA, S-PVA and MVA) produce higher contrast ratios and faster response times, but poorer wide angle viewing. The In-Plane Switching displays are what most LCD TV manufacturers use.
LCD Efficiencies and How IT Compares...
LCD Televisions are not much more efficient then CRT displays because most of the light is filtered out and wasted. On average, only 8 to 10 percent of the light generated at the back of the set actually reaches you in the form of a picture. When using high efficiency CCFLs, most sets use several hundred watts of power, more than required to light an entire house with the same technology. LCD televisions consume about the same power as a CRT of the same size.
In the past, manufacturers of LCD Televisions have attempted to solve the power usage issues by using the "Dynamic Lighting" process comprised of cold-cathode fluorescent light bulbs (CCFLs). Dynamic lighting examines the image to find darker areas of the picture, and then reduces the backlighting in those specific areas to save power. This technology was only suitable for certain image types like credits at the end of a movie, because CCFLs backlights are comprised of long horizontal fluorescent light bulbs enclosed on the rear of the TV set.
Response Times, Faster Is Actually Better!
Early LCD Televisions had response times of hundreds of milliseconds, which made them useless for TV viewing. LCDs with high response times produced streaks and motion blur (ghosting), and were found lacking when moving images on a screen.
Contemporary LCD Televisions often have a response time of 2 to 10 milliseconds and offer great picture viewing performance! Most high-end LCD TVs offer 120/240 Hz refresh rates in North America, or 100/200 Hz in Europe.
Contrast Ratios, the Yin and Yang of it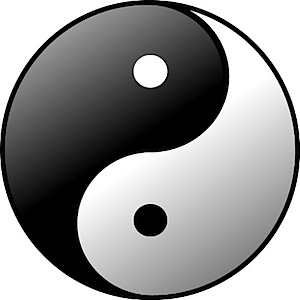 Image courtesy of Dale Leschnitzer
Contrast Ratio is defined as the ratio of luminance of the brightest color (white) to the darkest color (black), that a LCD display is capable of producing. Simply put, the larger the number, the darker the black.
Current LCD technology uses "dynamic backlighting" to improve the contrast ratio and shadow detail. Most higher-end LCDs offer dynamic backlighting which greatly improves contrast ratio.
LCD shutters are capable of producing around a 1000:1 contrast ratio without dynamic backlighting. LED's add up to 30 levels of dynamic backlighting and increases contrast ratio to 30,000:1. Displays backlit by full arrays of LED's have an advantage because each LED lights only a small portion of the screen and can be turned off when not needed, thus saving you electricity!
When shopping for an LCD TV, look for a higher contrast ratio so blacks look black and not grey.
Let the Color Gamut Brighten up Your Life!
The color gamut is the subset of colors accurately represented in a given circumstance, such as on a LCD display or painting.
The CCFLs used in early LCD Televisions were not totally white, and displayed brighter greens, with reds and blues being dimmer. Backlighting has improved in newer LCD models, and display a color space covering approximately 75 percent of the color gamut. Plasma displays can display a higher color gamut and blacker blacks then LCD displays, but are harder to see in bright rooms, such as rooms with windows.
LED Technologies: Let the Competition Begin!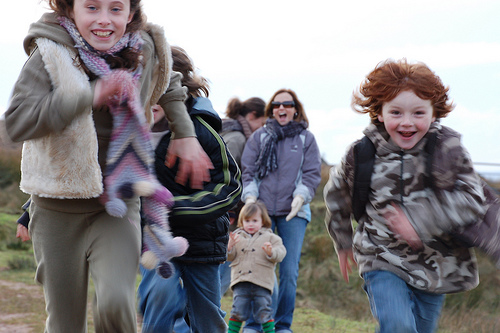 Image courtesy of easylocum
OLEDs (Organic Light-Emitting Diode), FEDs (Field Emission Display) and SEDs (Surface-Conduction Electron-Emitter Display) produce light directly on the front face of the display. LCDs on the other hand, produce light by using a backlight attached to the rear of the display. OLED displays function without a backlight and can display deep blacks, brighter colors, are thinner, and lighter than contemporary LCD displays.
OLED's, FEDs and SED's may someday be cheaper to make than LCDs. They are more efficient to operate then LCDs and use less electricity. However, OLED displays are more difficult to make then LED displays and even small versions are very, very expensive.
Manufacturers of LCD Televisions
Colby
Dynex
Insignia
Toshiba
Colby
LG (Life's Good)
Panasonic
Philips
Samsung
Sharp
Sony
Toshiba
Westinghouse
LED LCD Manufacturers
Colby
Dynex
Insignia
Toshiba
Colby
LG (Life's Good)
Mitsubishi
Panasonic
Philips
Samsung
Sharp
Sony
Toshiba
Viore
Westinghouse
The Two Best LED LCD HDTVs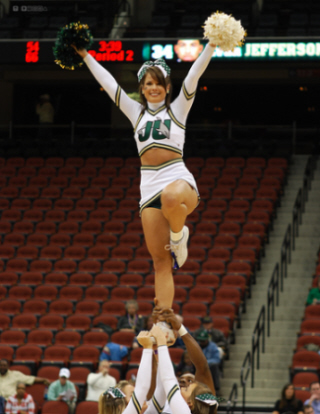 Image courtesy of DeusXFlorida
LG 47LE8500
Product Features
INFINIA Series
Full LED Slim w/ Local Dimming
THX Certified Display
NetCast Entertainment Access (Wi-Fi Ready)
Wireless 1080p Ready
Technical Details
Brand Name: LG
Model: 47LE8500
Display Technology: LED-lit
Display Size: 47 inches
Height: 19.2 inches
Width: 28.9 inches
Depth: 3.9 inches
Weight: 36.2 pounds
Image Contrast Ratio: 400:1
Sony KDL-NX800
Product Features
52-inch LCD HDTV with full 1080p resolution and unique monolithic design
Edge LED backlight for slim design and amazing dynamic contrast
Motionflow 240Hz technology for smoother motion detail and clarity
Built-in Wi-Fi and USB port for photos, music & video playback
LightSensor adjusts backlight with room light to reduce power consumption
Technical Details
Brand Name: Sony
Model: KDL-52NX800
Display Technology: LED-lit
Display Size: 52 inches
Image Aspect Ratio: 16:9
Back To The Future!
Transparent AMOILED Displays
The Transparent Amoiled Display is aiming for larger screen applications like HDTVs and computer monitors, and can be as thin as two millimeters (0.08-in) thick. The resolution is simply amazing and is called qFHD (quad Full High Definition) resolution. The resolution is four times that of 1080p, at 3840 x 2160 pixels with a 16:9 aspect ratio. I can't wait to get my hands one of these babies!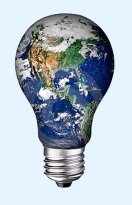 My Conclusion...
There are many companies that make LCD Televisions. Don't scrimp on price unless you simply can't afford the best. Get an LED backlit model, compare contrast ratios and try to get the lowest response time. If you can, go to a local store to view the product and see the picture quality for yourself. If you are like me, get the best you can afford because you will most likely be living with your decision for a very long time.
If you buy online, make sure the retailer is going to pay to return the unit if there's a problem. When I purchased an LCD computer monitor, I had to return three monitors, three times, because of dead pixels on the display. If you do your homework, you will get the best value for your money and be very satisfied with your purchase!
P.S. If you like my website, why not share it with friends and family? Check out the "Pay It Forward" link below!
learn about "Cheap Televisions"!
Read about "Samsung LCD" TVs...
Find out what's great about "Sony LCD" Televisions!
If you've finished reading my article on "LCD Televisions", discover my "Home Page"!
Have you purchased an LCD TV Before?
Share your tips and knowlege with other readers!
If you have first hand knowledge buying your own LCD Television, why not share your experience with other readers who are thinking about it? Share tips on the best brands and most importantly, what to watch out for! If you have a funny story about your experience, why not share it with others? Do you have pictures to go with your story? You can upload up to four (800x600) photos! Feel photogenic? Upload a picture of yourself too!
Read What Other Visitors Have Said
Click below to see contributions from other visitors to this page...

Bought a Sansa 22" LCD TV at bestbuy Not rated yet
So I bought a Sansa LCD TV at Bestbuy, I read lots of reviews online before I bought it. All I had before a was a tube TV and it was kind of hard on my …
Custom Search