Mobile Direct TV... Take It Anywhere!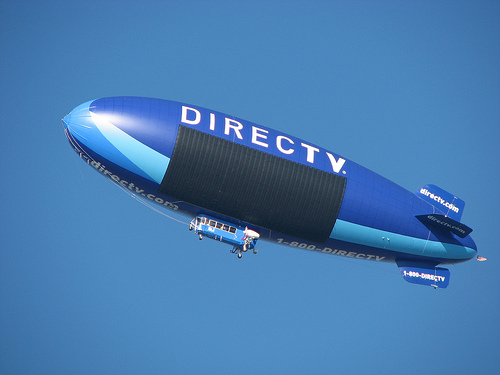 Image courtesy of Brian Cantoni
Mobile Direct TV is available to you in many different ways! View programming using mobile phone apps, while traveling by plane, automobile or boat. Direct TV offers a fantastic variety of ways to enjoy your favorite shows wherever you go in the US.
Mobile Apps On The Gooo...
Mobile Apps for Smart Phones are growing at a quick pace. They allow you to record and manage programs on your DVR just about anywhere! The iPhone app alone, has been downloaded over one million times.
Mobile Direct TV Supported Devices
Android
BlackBerry
BlackBerry (touch)
Iphone
Ipod Touch
Palm
Windows Phone 7
The Sat-Go Portable Satellite TV System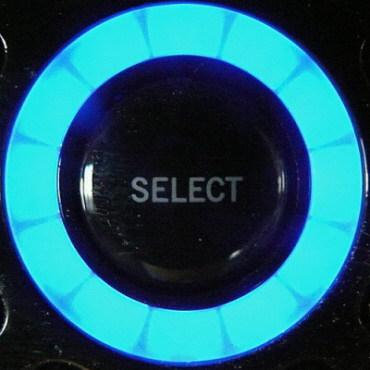 Image courtesy of Larry Page
The Sat-Go lets you take Mobile Direct TV wherever you go! If you have a clear view of the southern sky, you can take it camping and even to the beach or backyard.
The suitcase size unit is only 19.5 inches wide and includes a built-in 17 inch LCD monitor, rechargeable battery, speakers, a remote control and an integrated flat antenna.
NFL Sunday Ticket To-Go For Mobile Sports Fans
For an additional fee, you can watch the NFL Sunday Ticket on your computer, iPad or smart phone.
Features
Games scores and stats
Game highlights
The Red Zone Channel
Streaming video
Jets and Aircraft
Watch more then 75 channels including sports, movies and listen to XM Satellite Radio while flying for pleasure or business in the US.
Boats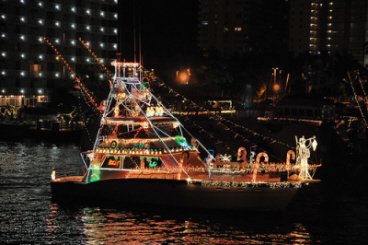 Image courtesy of Emilio Labrador
Watch over 185 national channels with Mobile Direct TV, view locals channels under certain conditions and even HD while on your boat! Be aware that programming packages for boats and vehicles differ from home packages.
To view local channels, a special waiver often has to be obtained from the FCC (Federal Communications Commission). Contact Direct TV for help with the waiver process.
Equipment and Installation Companies
KVH
KVH Industries provides installation and sales for mobile satellite dishes, receivers for cars, trucks, big rigs and RV's in North America and Europe. They have a great selection of satellite dishes that use GPS (Global Positioning Satellites) to position themselves and lock on to the satellite, even while the vehicle is in motion!
King Controls
King Controls offers satellite dishes for trucking, boats, RVs, camping, the cabin and even tailgating!
Cars, Trucks, Big Rigs and RVs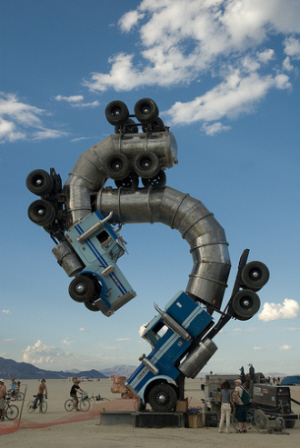 Image courtesy of Jesse Wagstaff
See over 185 National TV channels and listen to over 70 XM Satellite Radio stations, while traveling in your car, truck and Recreational Vehicle! With the Directv Mobile Packages you can enjoy many of your favorite programs while on the road.
There are many long-haul truck drivers (the life-blood of America) who use this service while moving goods for us across the USA.
Sales and Installation for Cars and Trucks
My Conclusion...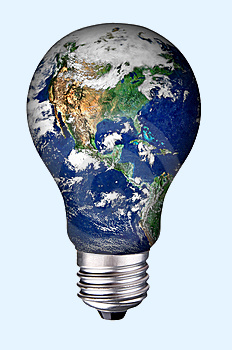 Mobile Direct TV is offered with a huge array of options so you can enjoy your favorite movies and TV shows wherever you are. If you do a lot of traveling, spend time discovering America in your RV or drive a Big Rig, there's an option that will fit your lifestyle!
If you finished reading about "Mobile Direct TV", find out about "Direct TV Receivers"


Custom Search