Cheap Televisions Offer a Low-Cost Entertainment Option!
Image courtesy of Money Talks
Cheap Televisions offer inexpensive entertainment options for budget-minded consumers. If for whatever reason, you determine that spending less is better, there are many outlets to purchase a TV that won't break the bank.
Things to Look For...
Image courtesy of nathanmac87
Shipping costs
When you buy from an online retailer or auction site, there is usually a shipping fee. For TV's, the cost can be as much as $150.
Return shipping
If there's a problem with the TV, it may have to be returned. The low cost you initially pay can increase if you are expected to pay the return shipping of $150.
Dead Pixels
LCD TV's are known to have dead pixels from time to time. This type of defect can be annoying if it affects the picture quality. If you need to return your purchase, remember you may have to pay the return shipping. Find out who pays the return shipping fee before you buy to avoid unpleasant expenses.
New and Used Cheap Televisions
You can save lots of money by purchasing Cheap Televisions, but there's also some terrific deals on new Televisions if you know where to look! You can find local TV's in your local news paper, or find great deals by looking online. I have listed several sites below where you can begin your search right from your computer.
Walmart.com
Walmart offers great deals on new Cheap Televisions! Many people are not aware that you can buy online and have your TV shipped to your closest Walmart store. If there are any problems, you simply return your purchase to the store. This could save you lots of headaches!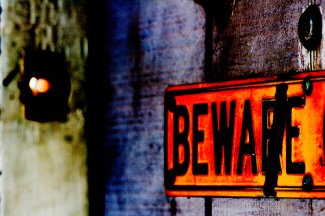 Image courtesy of David Goehring
bestbuy.com
In addition to high end electronics, Best Buy also offers many TV's online. Again, I can't stress enough that if you can return an item or buy it without incurring shipping costs, you can save lots of money!
craigslist.org
Craigslist offers several advantages for the value-minded shopper looking for Cheap Televisions. You can visually inspect your TV and save lots of money on shipping. If you are like me, I usually offer a lower price to see if the seller will bite. If they don't, you can always offer more and still get a great deal!
ebay.com
Bid for the best deal with ebay's online auction. Make sure the seller is reputable by checking feedback! Keep in mind that there is shipping involved on top of the selling price on most sales, unless otherwise indicated.
www.usfreeads.com
USfreeads.com offers free internet ads much like craigslist. I have found there's lots of free advertising websites available.
www.oodle.com
Oodle also offers free national advertising. Shop around and gets your best deal.
Closeout Deals for Cheap Televisions
There are several internet websites that sell closeout TV's at very low prices. You may have to pay $150 or so on shipping for that great deal. If you have problems like dead pixels, find out who pays to send back the defective unit in advance. If you have to pay extra shipping, a cheap TV may end up costing you more then expected!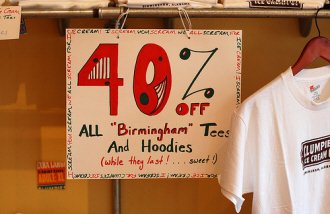 Image courtesy of ralph and jenny
www.Juggle.com
Juggle displays advertisements from other online retailers. Find your best deal!
www.savinglots.com
Savingslots sells LCD TV's, plasmas, portables and much more.
www.overstock.com
Overstock has some great prices on refurbished TV's. I have purchased other refurbished products and saved tons of money. Refurbs often look and perform like brand new items. Make sure to find out who pays to return the unit if there's a problem!
www.geeks.com
Geeks.com has fantastic prices on TV's and computer related items. I have purchased from these guys before.
Best Value Cheap HDTVs
Most of the TV's sold these days are HDTVs. HD gives you the best picture possible. I would make sure the TV has several HDMI inputs so you can hook up game consoles, DVD players and even a computer if desired. I would get a model that has 1080p resolution for the best picture quality.
I have looked around the internet and found TV's that look to have promise. I have an example of the prices and features below. The list below is for illustrative purposes only and prices will change.
40 inches or more
42" Westinghouse TX-42F430S 1080p Widescreen LCD HDTV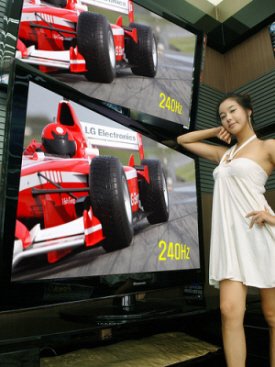 Image courtesy of LGEPR
Retailer: www.geeks.com
$359.99
Screen Size: 42-inch Widescreen
Native/Optimum Resolution: 1920 x 1080 (1080p)
Tuners: ATSC/QAM/NTSC
Contrast Ratio: 1000:1
Response Time: 8 ms
NTSC/ATSC/ClearQAM: 480p, 720p, 1080i, 1080p
42" Vizio VS42LFHDTV10A 1080p Widescreen LCD HDTV
Retailer: www.geeks.com
$369.99
High resolution, 1920 x 1080 resolutions
8 ms response time
1000:1 dynamic contrast ratio
Full HD formats supported (1080p, 1080i, 720p, 480p, 480i)
Computer: 640x480, 800x600, 1024x768, 1360x768, 1920 x 1080 thru VGA or HDMI
Two (2) HDMI with HDCP
30 inches to 39 inches
32" ViewSonic N3235w 720p Widescreen LCD HDTV
Retailer: www.geeks.com
$269.99
32-inch color TFT Active Matrix wide LCD
1366x 768 resolution
3000:1 static contrast ratio
Response time: 8 ms
Tuner: ATSC/QAM/NTSC
20 inches to 29 inches
24" ViewSonic VT2430 1080p Widescreen LCD HDTV
Retailer: www.geeks.com
Full HD 1080p
Integrated ASTC/QAM/NTSC tuners
Contrast Ratio: 1000:1 static (typ), 10,000:1 dynamic
One (1) HDMI 1.3 (with HDCP and audio support)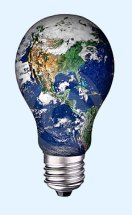 My Conclusion...
There are some great buys for Cheap Televisions, but be aware of the costs involved. If you purchase online, be careful of return shipping costs if you run into problems. I listed some TV's above that caught my eye because of the features offered. I look for the refresh rates, HDMI connections and HD resolutions. I prefer 1080p because it offers you the best picture for the money.
Find the best deal for your budget and get the best cheap TV!
P.S. If you like my website, share it with others. It's Easy! Just click on the pay it forward link below.
Read about Sony LCD High Definition Tv's
Learn about Samsung LCD High Definition Tv's
What You Need to Know about LCD Tv's
If you finished reading about "Cheap Televisions", Visit my "Home Page"!
Custom Search