The Direct TV HD Receiver delivers the Best HD!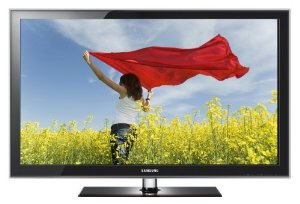 Image courtesy of medbuoy
Direct TV HD receivers take the signal from your satellite dish, decodes the signal and sends the signal to your HD TV. The HD receivers come in two varieties, A standard HD receiver and a HD DVR.
The DVR allows you to record an entire season of your favorite movies or TV series by setting it up just one time. When you place an order, be sure to get the HD DVR. There's an addition monthly charge for the DVR service, but it provides TV on your schedule, when you're ready to sit down and enjoy it!
HD DVR
The DVR version of the Direct TV HD Receiver allows you to get up to 1080p resolution, which is the highest HD quality available. Record 400 hours of standard definition programming, or 100 hours of high definition programming. Record programs up to 14 days in advance, then when the program is recorded, it shows up automatically in your on-screen program list for you to enjoy. You need the HD Access package (which is an additional monthly cost) to get HD programming.
HD Receiver
The HD receiver gives you up to 1080i high definition quality! It doesn't give you the 1080p resolution like the HD DVR, but if you don't intend to record your favorite programs or want to use this in conjunction with a HD DVR in another room, it's a great way to go.
What's The HD Picture Like?
I compare the picture quality of HD to looking out your kitchen window. It's very clear and vivid. Think of It like having your own mini movie theater right in your living room! You need the HD access package to get a HD picture.
Compare The Features!
| Direct TV HD Receiver Features | HD DVR | STD HD |
| --- | --- | --- |
| High Definition (HD) | | |
| Record programs | | |
| Watch shows on your PC | | |
| Dolby Digital 5.1 Surround Sound | | |
| 1080p HD Quality | | |
| Find new shows with the "You Might Like" feature | | |
| DIRECTV CINEMAplus (400 of the Newest Movies in 1080p HD) | | |
| TV Apps (Widgets) | HR20 and up | H21 and H23 Models Only |
| Parental Controls | | |
| The Whole-Home DVR service offers both HD and SD programming | | Works with a HD DVR |
| Search by channel, program title or actor/actress name to quickly find what your show | | |
| Screen format options include full screen, stretched, letter box, pillar box and crop | | |
| Resolution options include 480i, 480p, 720p, 1080i picture quality | | |
| Earned the EPA's 2010 ENERGY STAR Excellence In Energy Efficient Product Design Award | | |
| The ACTIVE Button provides instant weather, horoscope and lottery information | | |
| Press the Red Button on remote for all of the major game scores | | |
| Multiple connection ports include HDMI, Component, S-Video, Composite and Optical Audio outputs | | |
| Caller ID displays who's calling on your TV | | |
| Two satellite tuners | | |
| See instant replays, pause and rewind live TV | | |
| 14 Day Program Guide | | |
| 7 Day Program Guide | | |
| 3D HD | | |
AM21 Off-Air Tuner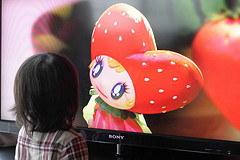 Image courtesy of Miki Yoshihito
Allows you to get your local off-air HD channels if not available through your satellite dish. Your local channels are integrated into your on-screen program guide of the Direct TV HD Receiver.
HD DVR Top Features
DIRECTV CINEMAplus
Direct TV offers 400 of the newest movie releases in 1080p HD quality. Watch over 4,000 TV shows and movies at no extra cost and 28 days before Netflix and Redbox even get them!
Whole-Home DVR
Whole-Home DVR lets you watch and record shows in up to 15 other rooms, using only one DVR. Record two shows while watching two other shows on two different TVs. You must also have Direct TV Receivers on the other TVs you watch programming on.
Why Get A DVR? You Can't Do The Following With A Standard HD Receiver!
See instant replays, pause and rewind live TV
Record two shows at once with the HD DVR dual tuners
The advanced Program Guide provides 14 days of programming information
Connect an external hard drive for extra storage
HD 3D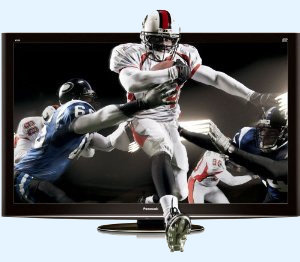 Image courtesy of medbuoy
Direct TV is the first content provider to even offer 3D programming!
3D Channels Offered
DIRECTV CINEMA
Hollywood movies and documentaries, all in 3D.
Panasonic n3D
A dedicated 3D HD channel that serves up 3D sports, music, nature and arts programming.
ESPN 3D
View 85 real-time live sporting events in 3D.
What will You need to get 3D?
You need either a standard HD or HD DVR receiver, a 3D HDTV and the HD Access package to get 3D content.
Who Makes 3D TVs?
Panasonic
Samsung
Mitsubishi
LG
Sony
My Conclusion...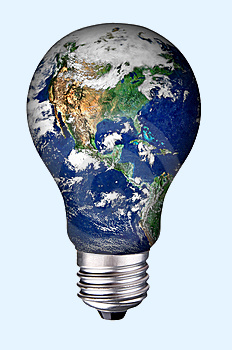 Direct TV HD Receivers are your gateway to the best HD programming available anywhere! I would point you in the direction of the HD DVR because it offers television viewing on your schedule.
If you are buying your TV for HD purposes, don't scrimp with the lower quality programming offered by Dish Network and cable.
Directv provides the best HD. Get Directv!
If you finished reading about the "Direct TV HD Receiver", read up on other kinds of Direct TV Media Receivers!
Custom Search